click on the banner to return to the home page
Metonymy
What is it?
---
Examples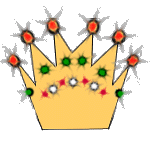 Wisconsin won its tenth game of the season.
The White House announced a press conference for four o'clock Sunday.
The Crown had absolute power in the Middle Ages.

Answer
One thing is replaced by another word with which it is associated.